JULIET RUIN is:
Jess Ruin (Lead Vocals)
Cody Reid (Bass and Backing Vocals)
Kent Geislinger (Guitar, Vocals)
Wesley Rands (Guitar)
Jesse Bauman (Drums)
When JULIET RUIN released their first single and title track off their new EP 'Dark Water' we knew that at some point this year, they were going to be a feature. An intro that get yours heart pumping, ready to get back to normal with live concerts and mosh pits. Then BAM, beautiful and haunting female vocals with screams that help build the excited delirium that comes when shoving in a mosh pit too. It was the perfect song to end last year and to lead off into this one. Three more tracks and the full EP release later and we are excited to have JULIET RUIN as our April feature here at NFR. Be sure to tune in all month long to hear these guys with back-to-back tracks throughout the day. Check out 'Dark Water' and 'Might' below.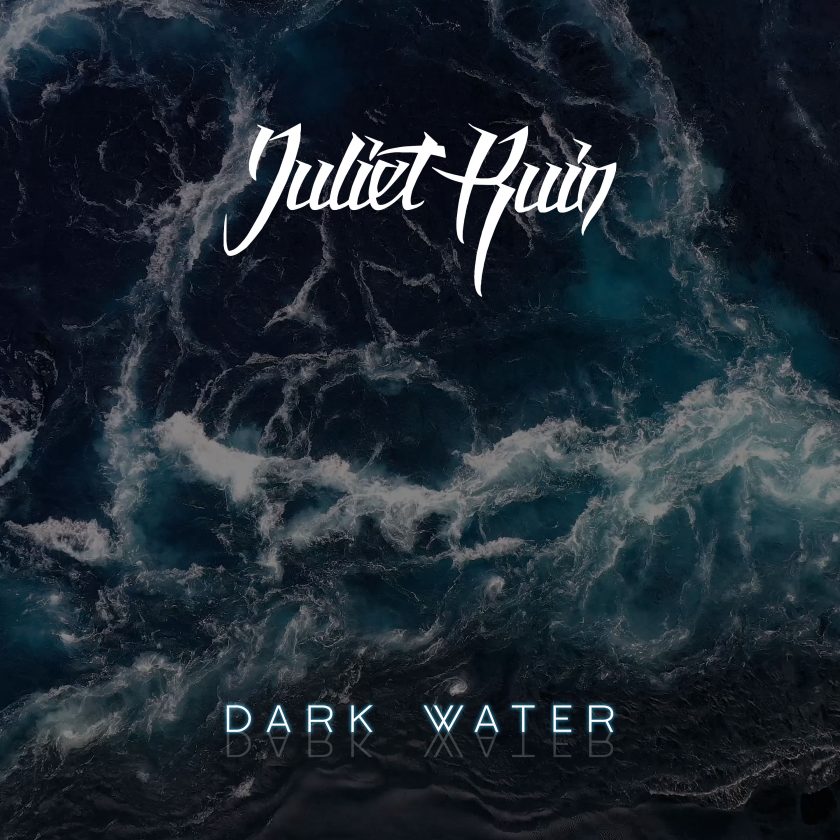 From Edmonton Canada, JULIET RUIN is 'creative metal with various vocal styles, tasty bass and drum solos, soulful guitars, and killer hooks'
Juliet Ruin has created a listening experience that is definitively hard-edged, but catchy with lyrics you can shout in anger and also it leans positive on message. Overall, the band's sound has evolved into heavier territory yet again. Completely switching to the lower tuned guitars, this EP does not have any backing vocalists on it as the previous efforts have, thanks to the massive improvements Jess Ruin has made in her harsh vocal techniques.
Following the band's 2019 album "Old Stardust, Love and Chaos", Juliet Ruin's new EP will offer up a harder-edge, but catchy experience with lyrics that fans can shout in anger, but also lean on with its positive message as a whole.
The band adds:

"This EP was born of the desire among the members to create a recording with what we consider the true lineup after having a member miss out on the OSLAC album. We were originally planning to just do one single but creativity got the best of us and became a four-song EP as the ideas were just unceasing. This is the freshest possible material from our minds with all songs written within 2020."
About:
Juliet Ruin was formed in 2015 from the ashes of previous project Fiction of Fate with the desire to fuse metal sound with clean technical vocal stylings in a way that is both beautiful and beastly.
Clean and spirited, Juliet Ruin is comprised of Jess Ruin (lead vocals), Kent Geislinger – (guitar/backing vocals), Wesley Rands (guitar), Cody Reid (bass/backing vocals) and Jesse Bauman (drums); creating an original sound chock full of catchy hooks that convey a fresh and emotive feel to their heavy music.
Juliet Ruin took the obligatory first step with their debut self titled EP in 2017 and quickly made their way through the local scene, captivating audiences with high energy interactions that evoke emotion, vulnerability and power over various local gigs and appearing at several festivals over their flourishing career.
The next exciting step for Juliet Ruin was the release of their first full-length album 'Old Stardust, Love and Chaos' in 2019 that showcased more technical and heavy instrumentation, including some dabbling in low tuned 7 string guitars. The lead vocals also on that release increased in volume of screams and clean techniques with complimented pop-esque power vocals. Fast-forwarding to 2020, the age of Covid, things have been tough, no touring, no fans to perform in front of, but not seeing it as a lost cause, Juliet Ruin came together to do what they do best, uniting their love for the music and writing new bangers for current fans and new ones to come. Juliet Ruin is very excited to be kicking off 2021 with a new EP "Dark Water" with the first single off the record and title track to be released during November 2020.

Discography:
2020 – Dark Water (single)
2019 – Old Stardust, Love, and Chaos – LP
2017 – Self-Titled EP