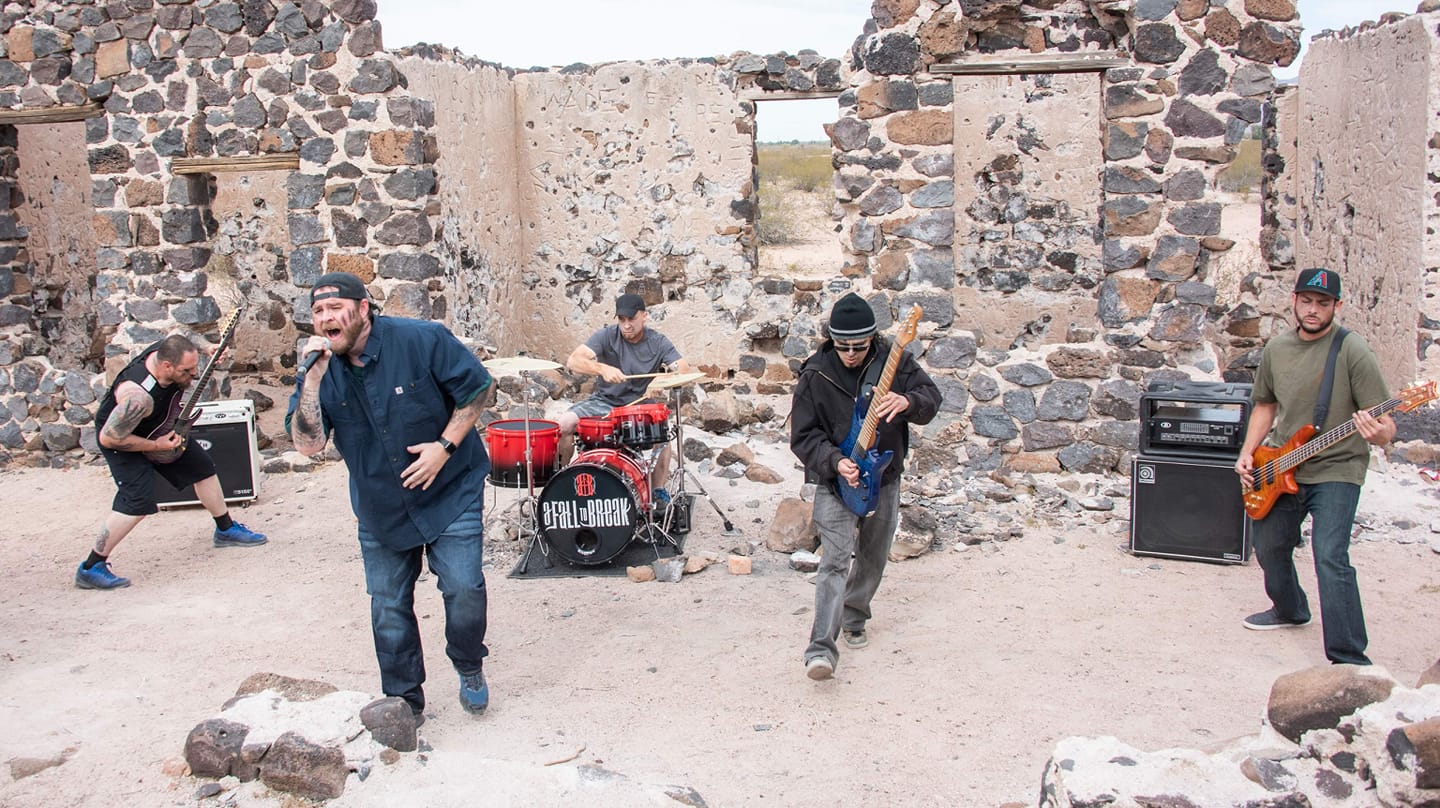 A Fall To Break is a heavy rock band from Tucson Arizona. Formed in 2009 the band has since released 4 albums with their 5th album 'Divided By Tyrants' releasing Nov.1st 2020.

In 2014 AFTB won a contest to play Uproar Fest in Phoenix with Alice In Chains and Jane's Addiction and then in 2015 won the contest again to play in Albuquerque with Rob Zombie, Seether, Godsmack and more. Later that year they won another contest to play KFMA Day in Tucson with 92.1 KFMA with Three Days Grace and Five Finger Death Punch.
Other Festivals AFTB has played include IARockfest with Bobaflex, Rockapalooza with Candlebox, 10Fest with Hollywood Undead, Pima County Fair with P.O.D.

In 2015 AFTB toured with Kobra And The Lotus and later in the year with Flaw covering the lower West Coast and Mid West and East Coast. The band had done their own independent touring throughout 2012 and 2013 landing them on shows with bands like Sevendust, Mushroomhead, Lacuna Coil, Soil, Hed PE, In This Moment, HellYeah, Asking Alexandria and many others.
Formerly signed to KBB Records (Ben Bruce of Asking Alexandria) and an album with Funzalo Records and formerly on the TKO booking agency AFTB has a background of work ethic and dedication to their brand. The bands newly released single 'The Star That I'll Become' features guitar legend Robby Lochner (Jack Russell's Great White/Rob Halfords FIGHT) with a guitar god guest appearance. The song in a few short days has already gained FM radio support with The Jack FM in Texas and has been added to rotation on some popular online stations.
https://www.facebook.com/Afalltobreakofficial/