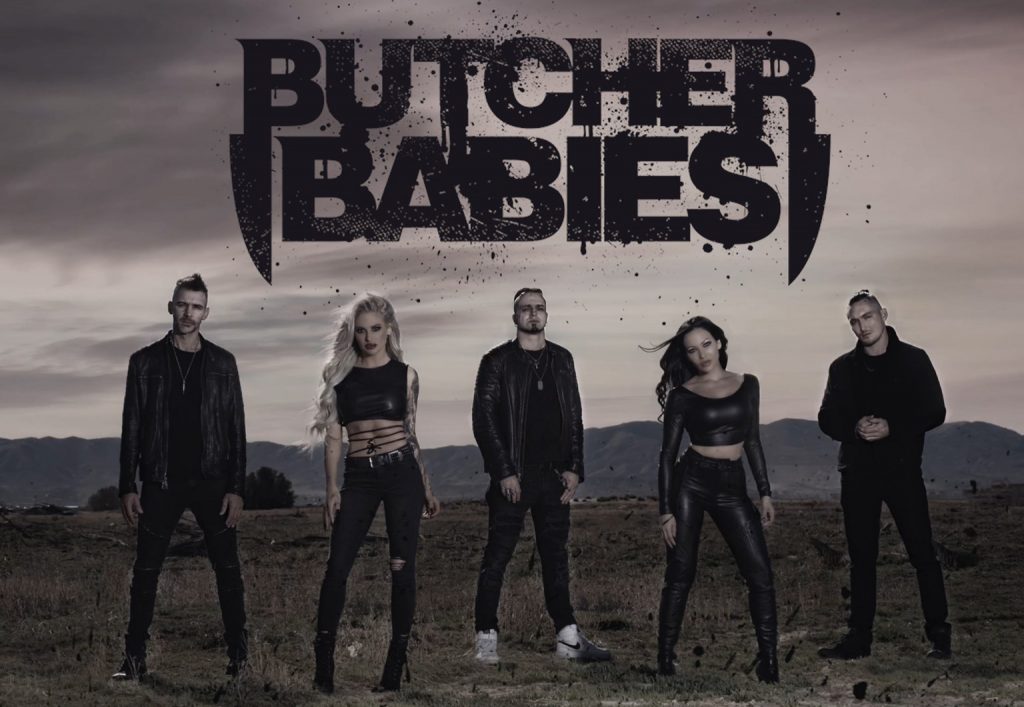 (Via BlackBook) Though the punk history books haven't really give them their proper due, The Plasmatics should very much be remembered for the unparalleled, anarchic rock & roll wrecking crew that they were from 1978 to 1983 – when it at last became clear that blowing up automobiles onstage was not a workable long term strategy.
Thirty years after their breakup, however, the female fronted alt-metal quartet Butcher Babies exploded out of Los Angeles, claiming the Plasmatics as their ultimate artistic paradigm (complete with carefully positioned nipple tape). And to be sure, frontwomen Heidi Shepherd and Carla Harvey exhibited all the fierceness of their forebearer Wendy O. Williams, but with the fire reserved for the songs, in place of actual, you know…physical blowtorches.
The perpetually fierce quartet have evolved significantly since their 2013 debut however; and the new single 'Sleeping With the Enemy' (the video for which BlackBook premieres here) finds them rising to whole new levels of searing intensity. Flaunting a relentless but artful wall of guitars, galloping/thundering drums and piercingly anguished vocals, it recalls, say, A Perfect Circle at their most combustible – and a couple of minutes in, the whole thing sounds like it might just shatter into pieces at any second. Fittingly, the lyrics act as a kind of fair warning that a storm of toxicity awaits all those who do not take their words seriously.
"I'm finding I can lie my way through anything / And I can cry without feeling / You need to know you're sleeping with the enemy.'
Harvey explains, "'Sleeping With the Enemy' is our answer to the question that nobody wants to ask themselves: Is it me? One of the most vulnerable songs we've ever written, the lyrics grapple with the idea that sometimes it's you creating your own problems…it's you that's the toxic factor. There's a million songs that blame everyone else for your situation, but this is the good hard look in the mirror that everyone needs at some point in their life."
The accompanying video vividly visually exhibits the psychological maelstrom at work in the song. Tightly and stunningly shot, actress Anna Christensen alternates between being a lonely figure despondently strolling a desolate streetscape, and then writhing claustrophobically on the floor, a veritable tsunami of twisting emotions. It is something of a window onto a soul in abject isolation, and trying to break free of it.
"When creating the visuals for 'Sleeping With the Enemy'," recalls Shepherd, "it was important for us to show the raw emotion of loneliness. Sometimes we harvest our own loneliness by being the one who stabs yourself in the back. Anna portrayed the relief felt when we realize that we are our own enemy. She finds the freedom we can feel when we step out of our own way."
And who couldn't use a little Monday morning revelation?
Comments
comments