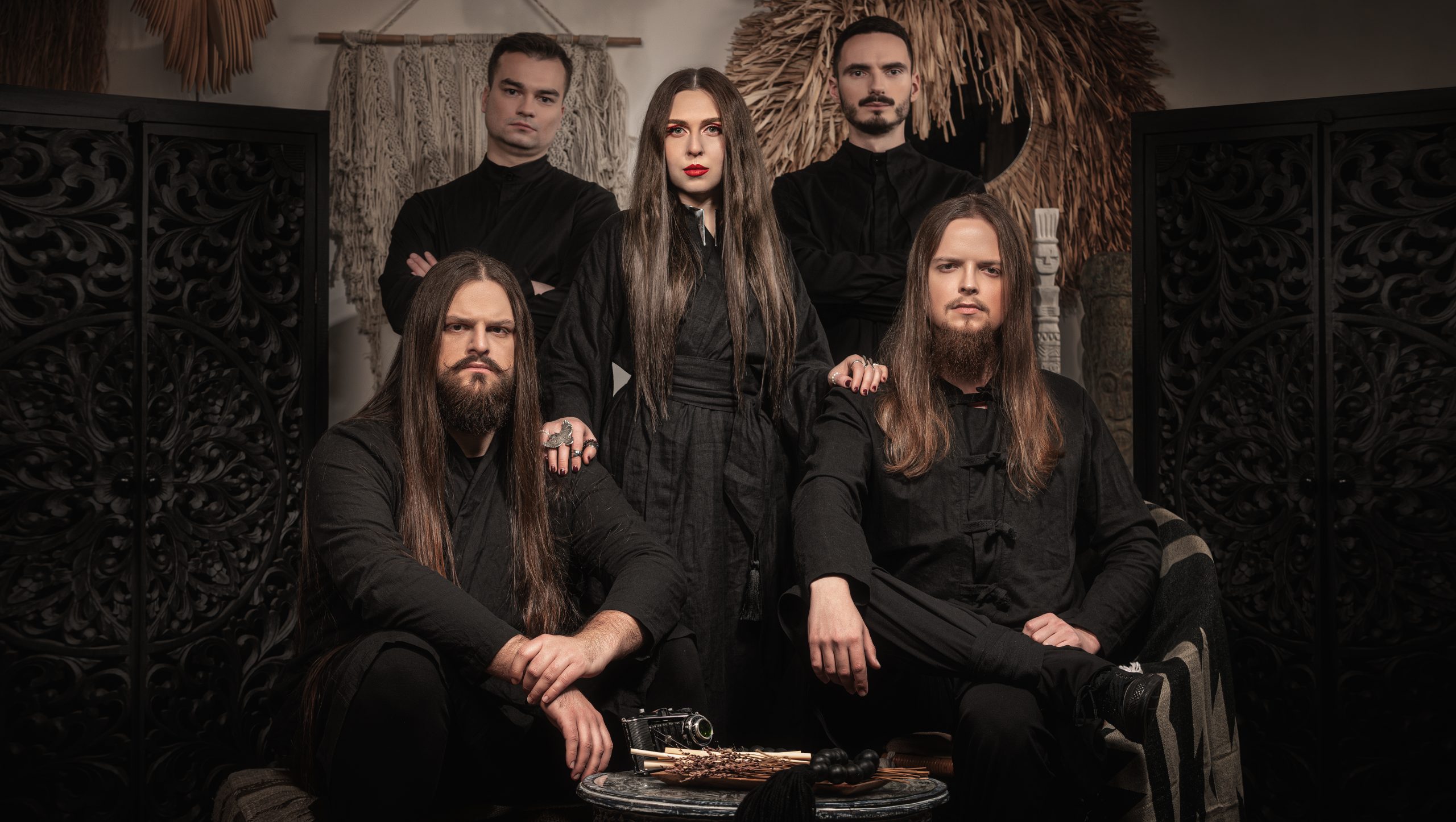 Ukrainian melodic metal band IGNEA takes listeners into cinematic worlds with second single "Dunes"! Having gained many millions of Spotify streams on fan-favorites like "Alga", "Leviathan" and "Jinnslammer", the five-piece is ready to release their next masterpiece, the captivating concept album, Dreams of Lands Unseen, out April 28, 2023 via Napalm Records.

With "Dunes", talented storytellers IGNEA dive into the sweltering realms of the Sahara desert, as far-eastern melodies merge perfectly with hard-hitting riffs. The idea behind this composition was to compare the Sahara Desert with the Carpathian Mountains and so the eastern vibe of the music is paired with traditional Ukrainan melodies and language, which pays tribute to Yablonska's roots and adventures. The rough screams of highly skilled vocalist Helle Bohdanova kick off the track, providing contrast to the song's feathery, dreamy melodies. After winning categories at The Best Ukrainian Metal Act Awards (including "Best Ukrainian Metal Act 2020"), IGNEA have already earned their status as a band-to-watch, and the upcoming cinematic concept album Dreams of Lands Unseen will exceed all expectations, inviting the listener to follow them into new worlds!
 
Vocalist Helle Bohdanova about "Dunes":
"We continue telling the story of the amazing Ukrainian travel writer and photographer Sofia Yablonska who lived in the XX century. "Dunes" is inspired by her adventure to the Sahara Desert.
On this dangerous journey, Sofia's driver fainted from the intense heat, so she had to take charge of driving and also fix the overheated engine herself. Their troubles didn't end there, as they also had to escape from hostile locals who tried to shoot them.
Our song describes how Sofia saw a mirage, so common in the desert. In our version, instead of imagining palm trees and an oasis, she saw the chilly Carpathian mountains with pine trees and rainfalls…"
The 10-track concept album, Dreams of Lands Unseen, reflects the life of Ukrainian photographer and documentarian Sofia Yablonska, known for traveling to very distant corners of the world while documenting the lives of tribes and natives, which was especially dangerous and uncommon for a woman of her time. Sonically, IGNEA creates a captivating masterpiece which resembles, thanks in part to diverse genre-influences, an epic soundtrack-like experience. Producing, mixing and mastering was helmed by Max Morton (Jinjer, Morton) whilst Dmitry Kim managed engineering and drum production. The track "Daleki Obriyi" is only one of two songs on the album sung in Ukrainian language, honoring their home country and mother tongue. Implying distant horizons, the album's subject, Sofia, is now far away from modern human civilization. Brutal death metal rhythms and shouts crash together with catchy synth passages, representing the beauty of the islands. Ready to move on, Sofia sails to the next country – spending so much time on the water, it becomes her "Incurable Disease". Carried away by the gleeful synth-sounds of the sea and turbulent, pounding waves, it creates an extraordinary voyage. Songs like "The Golden Shell" and "Opiumist" – the latter featuring Finnish vocalist Tuomas Saukkonen of Wolfheart – are an ode to Yablonska's experiences she gathered in Chinese culture. Cheery eastern melodies and brutal growls create the atmosphere of a heavy trip. On "Nomad's Luck", restless guitar riffs mixed with powerful deep shouts create an ominous sound – a symbol of the constant questioning of one's lifetime.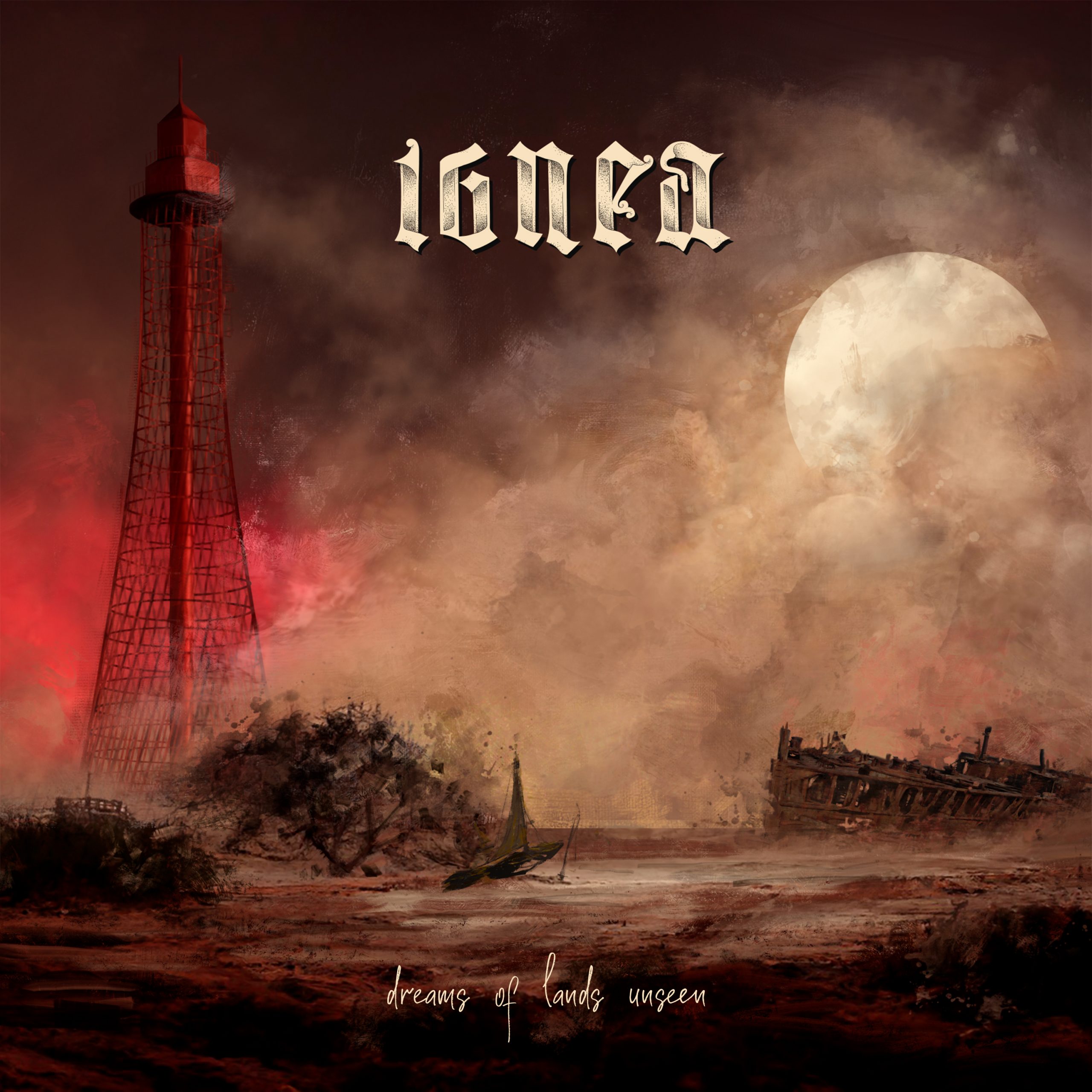 Comments
comments